SUSTAINABILITY AT CROSSROADS MALDIVES
The Maldives faces serious sustainability challenges due to its low-lying geography and vulnerability to natural disasters exacerbated by climate change. As an eco-friendly destination, CROSSROADS Maldives is committed to integrating sustainability values into all aspects of operations to minimise environmental impacts and set an example for responsible tourism.

REDUCING OUR FOOTPRINT
We recognize that operating a tourist destination brings environmental consequences from resource consumption and waste generation. Therefore, we implement sustainable practices and technologies to reduce our ecological footprint. Energy usage is optimized through the installation of solar panels at all staff accommodations. Water is conserved through water recycling systems and low-flow fixtures. Organic waste is composted and plastic straws are eliminated to reduce landfill waste.
COMMUNITY PARTNERSHIPS
As a business, we actively support environmental nonprofits and initiatives working to preserve the natural beauty and biodiversity of the Maldives. We partner with local organizations focused on coral reef restoration, turtle conservation, and waste management solutions.
SETTING AN EXAMPLE
By operating our resort in a sustainable and responsible manner, we hope to join forces with other businesses in the Maldives to minimize environmental impacts and safeguard this vulnerable nation for future generations. Our goal is for CROSSROADS Maldives to showcase how eco-tourism can not only be economically viable but also contribute to environmental stewardship and community development.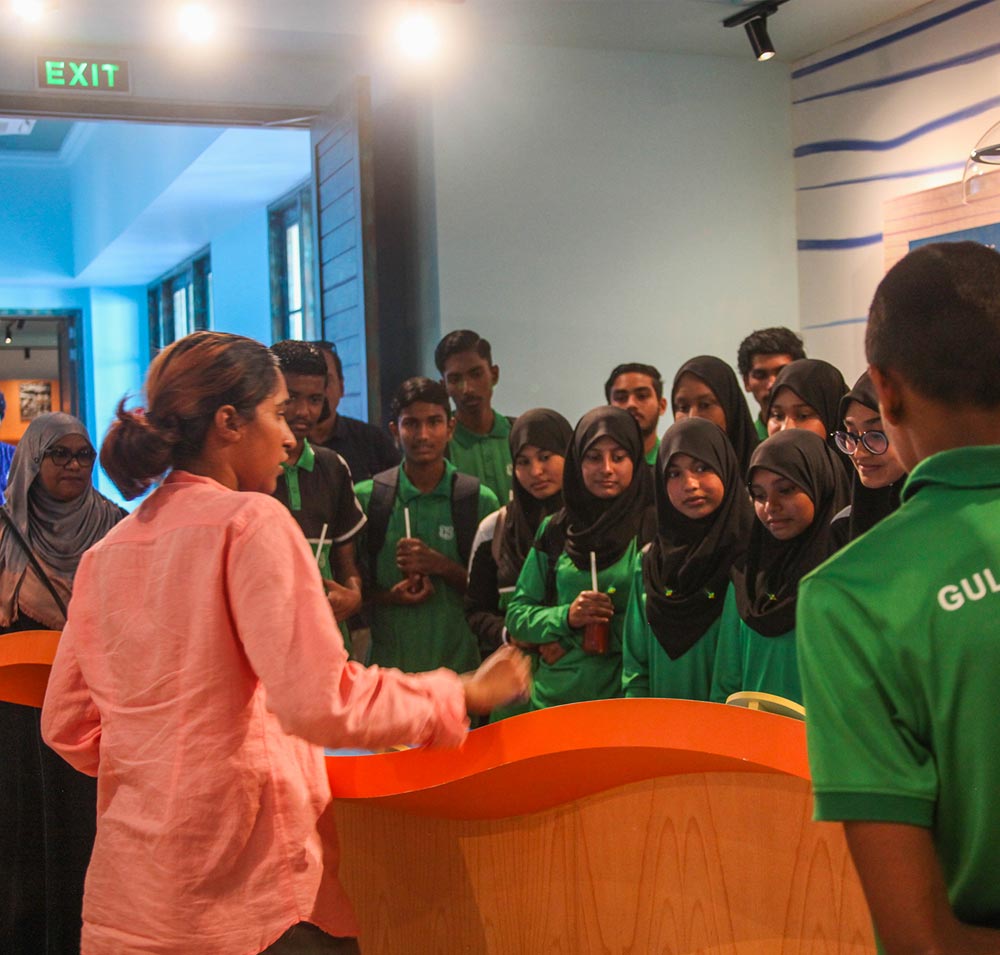 EDUCATIONAL ACTIVITIES
For our guests, we aim to raise environmental awareness through educational programs and activities that demonstrate sustainable practices in action. Visitors are encouraged to participate in beach and reef cleanups, learn about local conservation efforts and adopt sustainable habits during their stay.