THE ESSENTIAL MALDIVIAN EXPERIENCE
Like a pearl necklace strung across the azure Emboodhoo Lagoon in South Male Atoll, just a 15-minute speedboat ride from Male International Airport, CROSSROADS Maldives is more than a resort. With luxurious hotels, world-class dining, leisure, retail and entertainment seamlessly blended with exotic tropical scenery, it's a lifestyle experience that captures the essence of The Maldives.

MORE THAN A RESORT
A DREAM DESTINATION CAREFULLY CRAFTED TO CONNECT
AN INSPIRING HISTORY
Developed by S Hotels and Resorts Public Company Limited and Singha Estate Public Company Limited, CROSSROADS is a destination for modern world voyagers. Inspired by the Maldives' maritime history as a waypoint at the centre of the world, CROSSROADS was designed in the spirit of an island village where travellers can rest, recharge and reconnect. From its architecture and design to the way its features blend with nature, CROSSROADS echoes the past while bringing visitors into an exciting future.
WHERE CULTURES MEET
The Maldives' only "one-stop, non-stop" lifestyle destination invites adventurous travellers from the four corners of the globe to cross paths and explore a treasure trove of iconic oceanfront resorts, upscale lifestyle outlets and endless entertainment offerings, as well as the stunning natural, cultural and nautical attractions that have lured maritime travellers to the archipelago for centuries.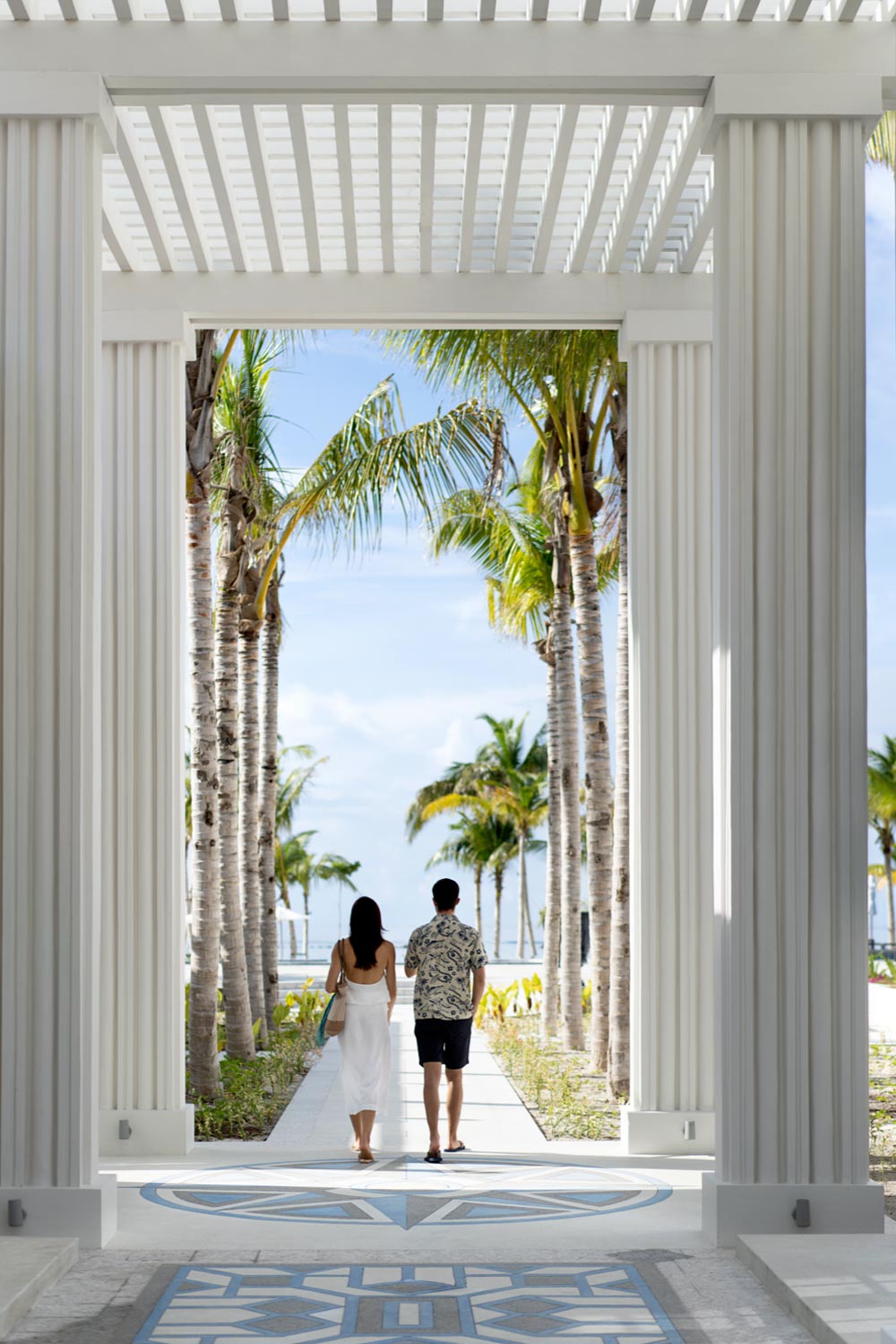 360 degrees of happenings
Going beyond the traditional "one-island, one-resort" concept that typifies the region, CROSSROADS Maldives offers a new integrated experience just 15 minutes from Velana International Airport and Malé. The multi-island lifestyle destination includes two resorts – the vibrant SAii Lagoon Maldives, Curio Collection by Hilton and the iconic Hard Rock Hotel Maldives. The Marina boasts a 30-berth quay, the legendary Hard Rock Cafe, diverse retail and dining options and a range of holistic spa and wellness centres. Aquatic encounters await at Maldives Discovery Centre and Best Dives, while kids are entertained at Koimala & Maalimi's Junior Beach Club and Camp. With 24-7, 360-degree happenings, CROSSROADS has become unmissable on any Maldivian itinerary, whether for a vacation or a day-trip stopover between travels.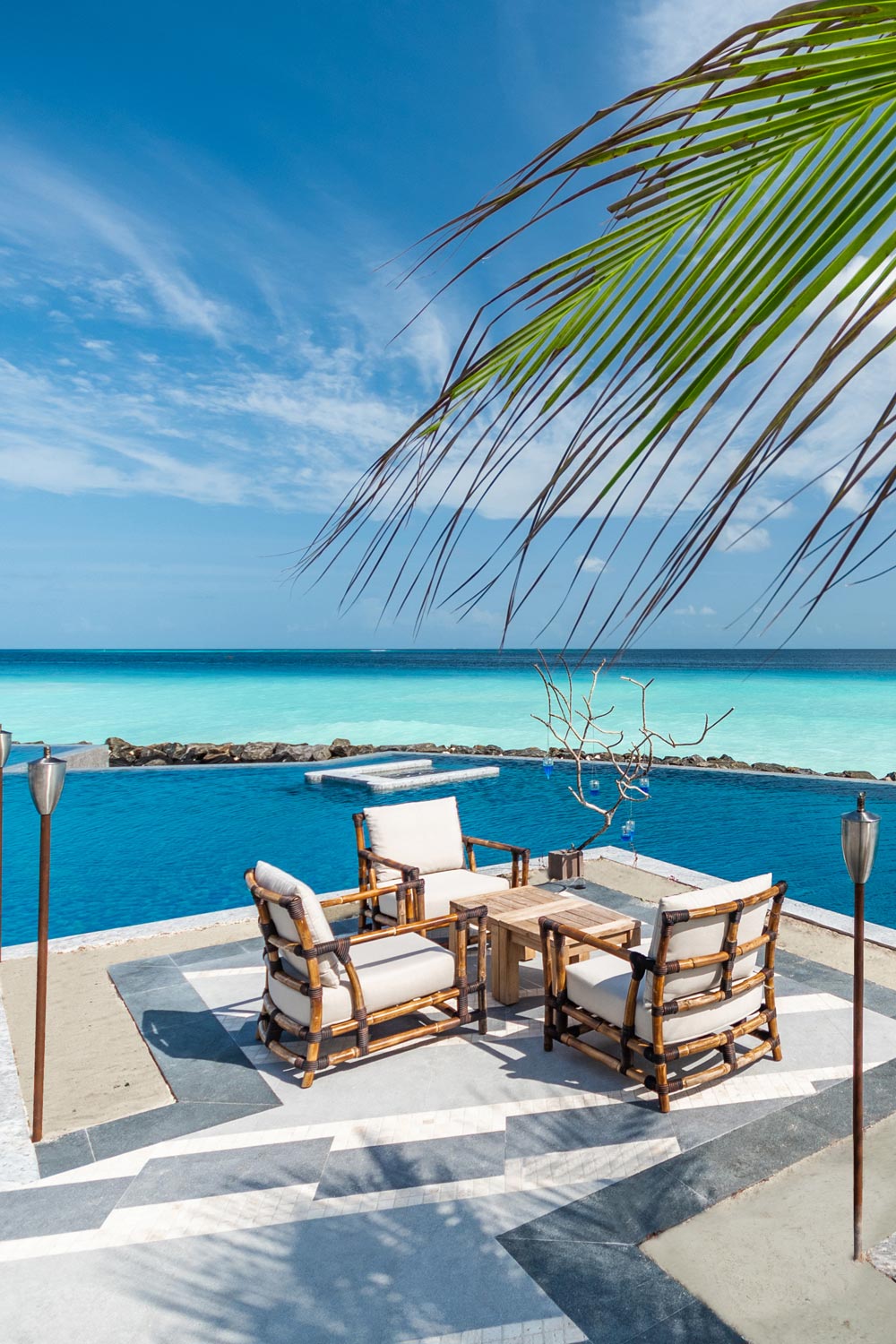 Pioneering construction in harmony with nature
As the first manmade island in the Maldives, CROSSROADS represents groundbreaking destination development. With a pioneering vision to create the perfect tropical hub, Singha Estate is a market leader, combining original ideas with a commitment to conservation. In this custom project, imported building materials included timber from New Zealand, rock from India and pre-cast concrete from Thailand, and the expert team included executives from Singha Estate Plc and S Hotels & Resorts Plc as well as experienced marine biologists. When a thriving coral patch and hawksbill turtle were discovered on the original site, new plans were made in order to work in harmony with the ocean and its inhabitants.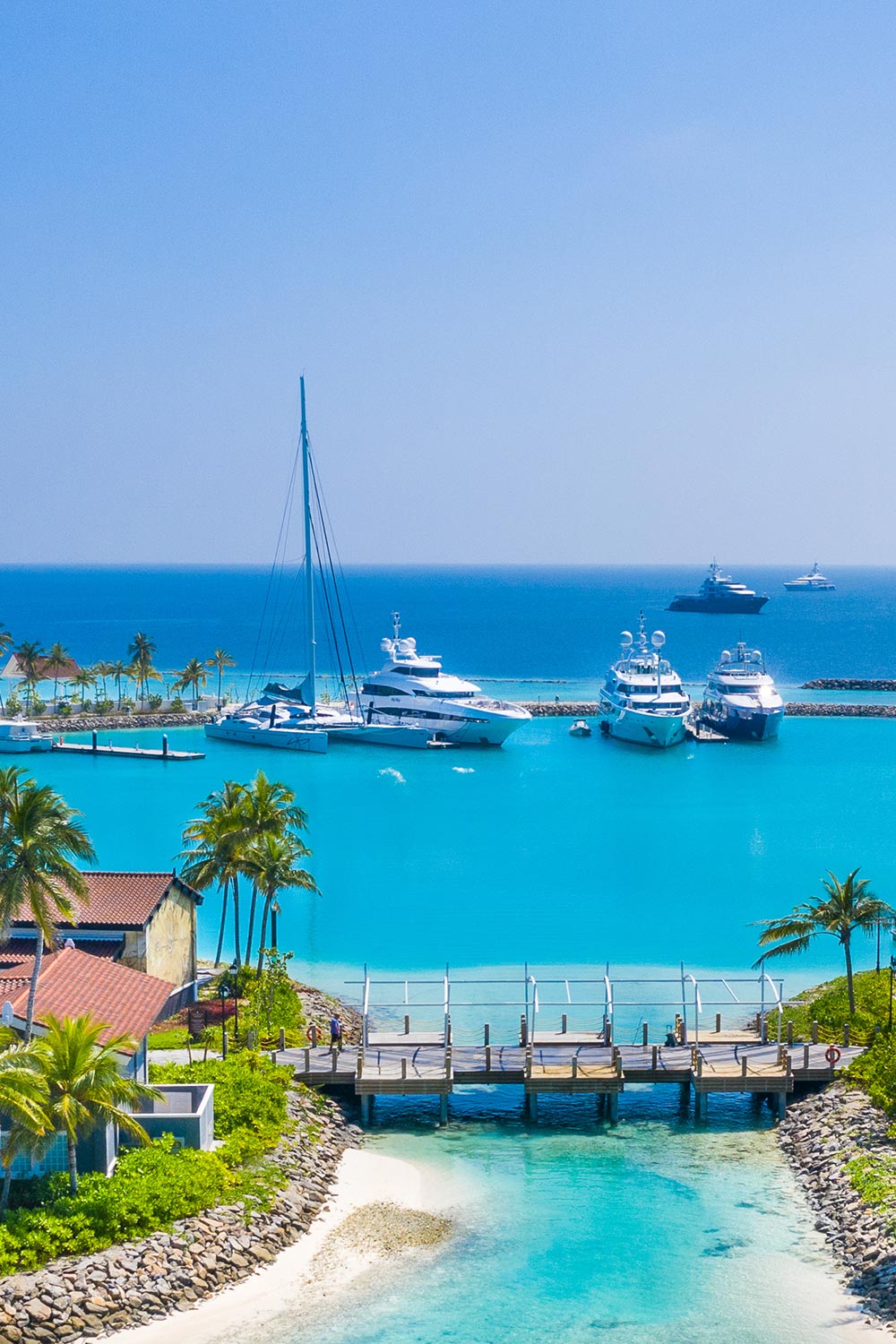 COMMITMENT TO SUSTAINABILITY
Dedicated to preserving this paradise and its culture for generations to come, CROSSROADS connects guests with the wonders of its ecosystem on land and under water. The Marine Discovery Centre is an immersive conservation experience dedicated to protecting and enhancing the Maldives' unique marine ecosystem. With a marine biology laboratory, coral propagation and a clownfish release programme, the Centre offers interactive activities like scuba diving, snorkeling, coral nursery exploration and Marine conservation programmes that highlight ecological issues while showcasing the phenomenal beauty of Maldivian wildlife.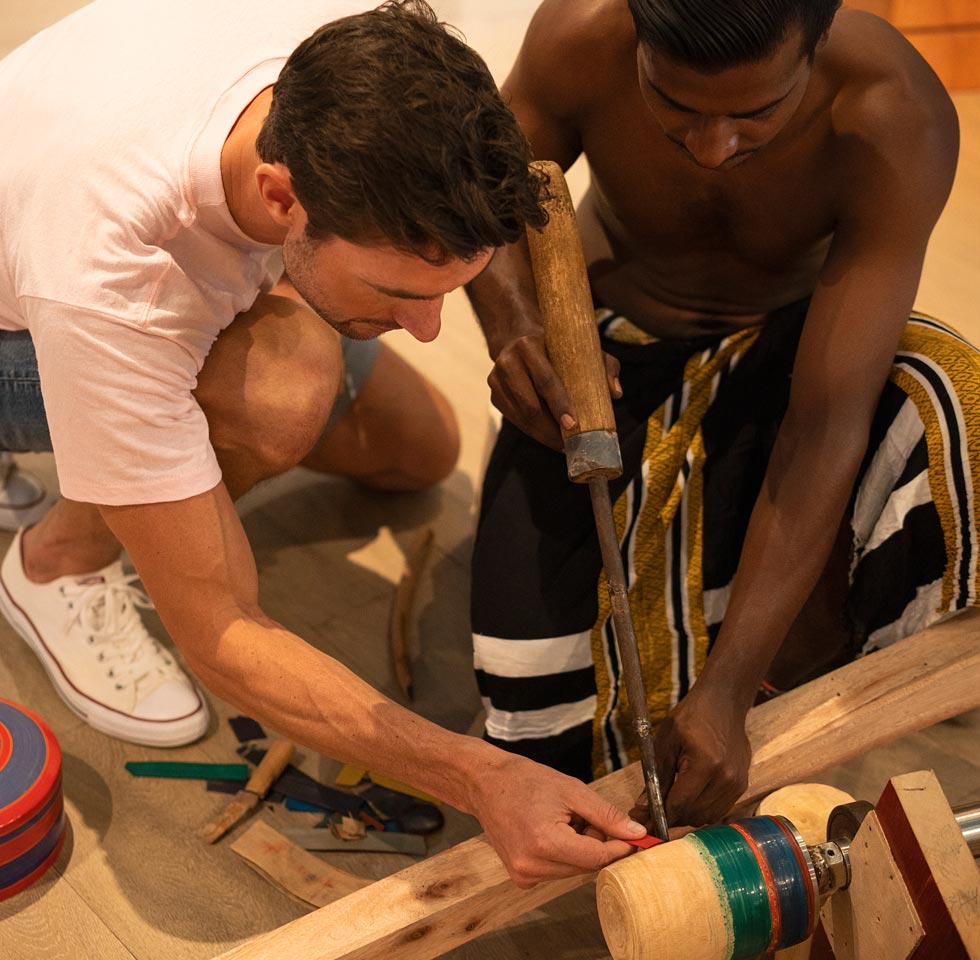 At Maldives Discovery Centre guests explore the archipelago's rich history through the local arts and crafts that have shaped the islands' unique cultural identity. The Centre works closely with the local community to promote their way of life at this incredible attraction filled with stunning designs and interactive displays. For these and myriad other projects, CROSSROADS has been awarded Green Globe™ Certification – the world's leading accreditation status for sustainable operations in tourism and hospitality.