Dining
INTERNATIONALLY
INSPIRED DINING
For centuries, traders and explorers brought their recipes to The Maldives, blending their delectable delights with the irresistible local cuisine. At CROSSROADS, that exquisite collision of culinary cultures is reflected in a smorgasbord of delicious dining destinations.
Located at The Marina @ CROSSROADS, this is a taste that needs no introduction. The iconic rock-inspired beach front restaurant offers a slice of life on the red carpet in the Maldives. Complete with legendary music memorabilia, signature cocktails, and a full menu of fresh, handmade American classics, including the Legendary® Burger, savoury sides and delicious salads. Our expert chefs use only the freshest ingredients to prepare culinary greatness on every plate.
12:00 PM - Midnight
Closed on Tuesday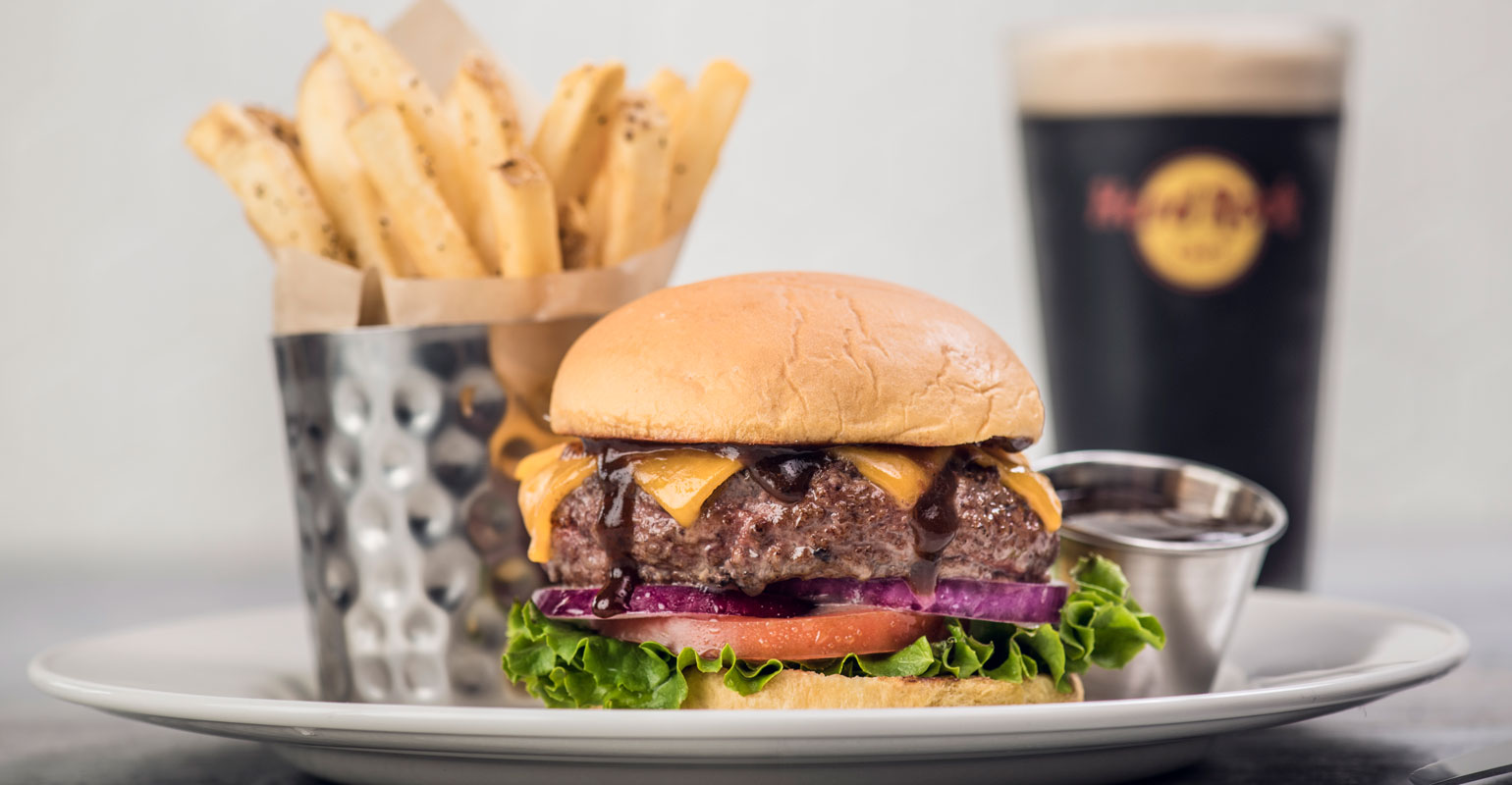 Located at SAii Lagoon Maldives, SAii Beach Club offers the ultimate leisure experience with an infinity pool with ocean views, a gelato counter, a private access beach, premium casual restaurants, a boutique shop, specialty bars and poolside dining. This sun-dappled spot promises chic vibes and chilled, yet playful atmosphere with an upbeat soundtrack and a multi-cuisine menu designed by our culinary experts. Drift barefoot by the sea, enjoying relaxed cuisine complemented by the fresh salt air.
Miss Olive Oyl Restaurant A playful eatery that takes its inspiration from the fresh familiar flavours of the Mediterranean with a distinct dining space.
11AM - Midnight
Open Daily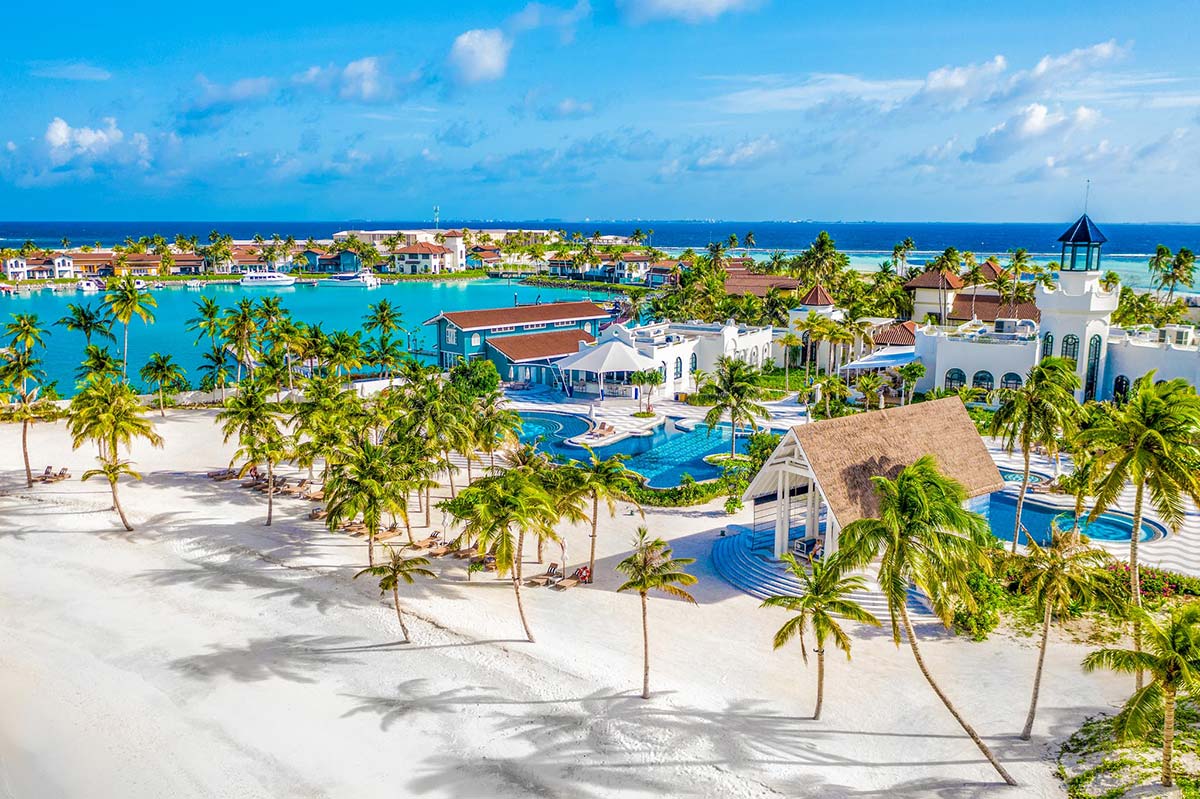 Nihonbashi Blue is casual by the sea Japanese restaurant by Sri Lanka's Nihonbashi Restaurant (Asia's 50 Best Restaurants 2013-2018) founder Dharshan Munidasa. Emulating its Colombo branch, with its sake bar, sushi counter with dedicated sushi chefs, Nihonbashi Blue also houses Maldives's first Tatami seating area for families and larger gatherings to enjoy a more true Japanese experience.
Dinner: 05:30 PM - 11:00 PM
Open Daily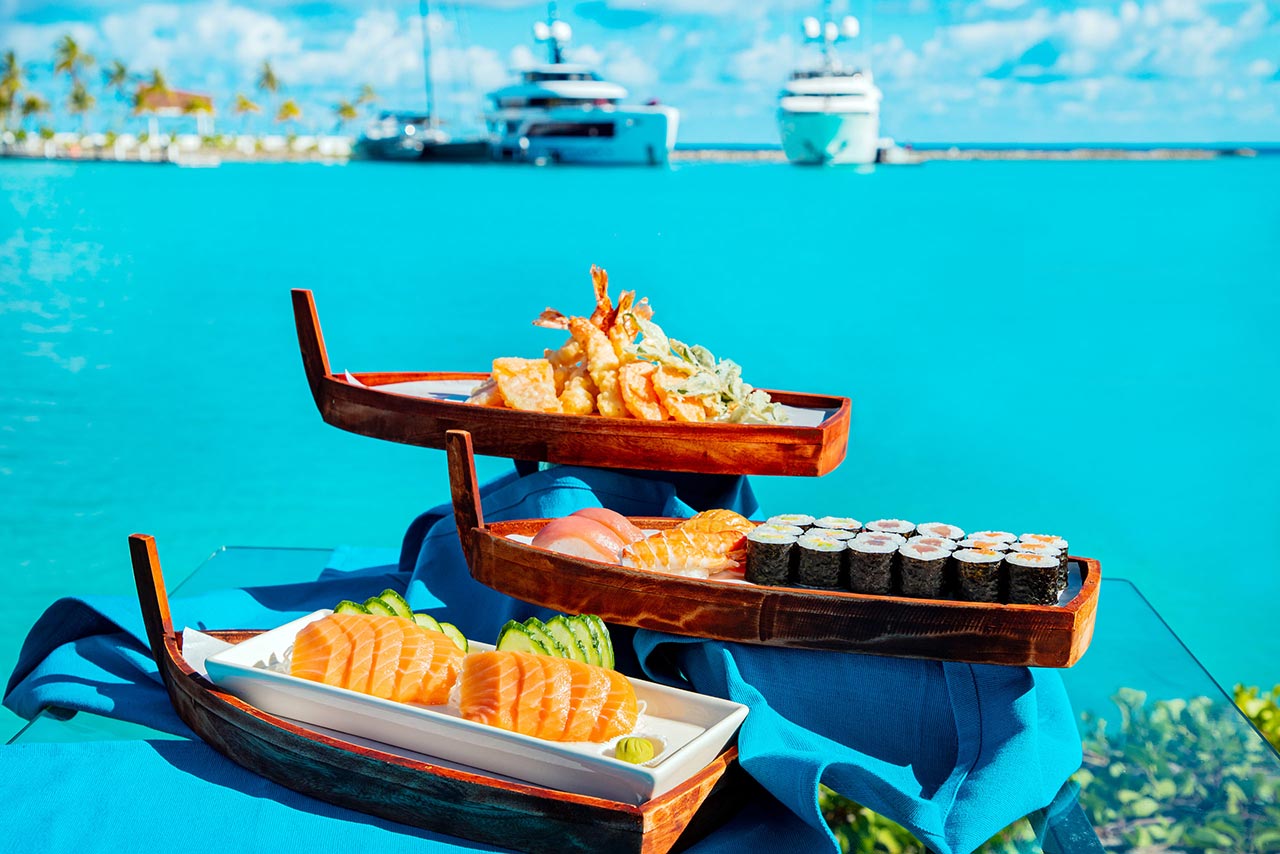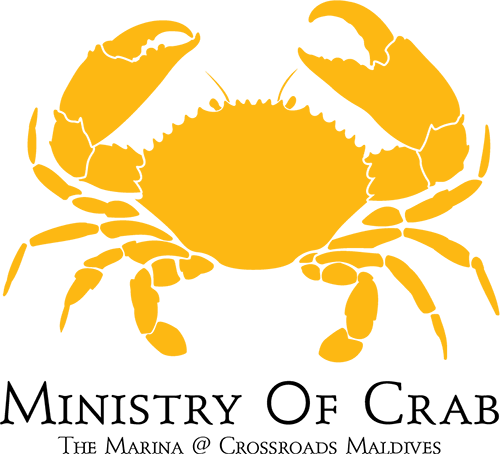 One of Asia's 50 Best Restaurants in Sri Lanka, unsurpassed in its celebration of the legendary Sri Lankan Mud Crab. These world famous crabs are flown in twice a week, with the smallest size being 500 grams, right up to the mammoth 2kg Crabzilla! A haven for crustacean fans, Ministry of Crab Maldives also offers up a selection of Freshwater Prawns, Oysters and Clams from Sri Lanka.
Lunch: 12:00 PM - 03:00 PM
Dinner: 05:30 PM - 11:00 PM
Open Daily
Delight in exquisite Cantonese cuisine combined with sumptuous nutritious seafood soups; Jiao Wu is inspired by the culture of food for health. Savour the rich and authentic flavours set in a theatrical show kitchen. Make your choice with half of the restaurant dedicated to rich, spicy hot-pot tables, and half to al a carte Chinese-style fare.
Lunch: 12:30 PM - 03:00 PM
Dinner: 06:30 PM - 10:30 PM
Closed on Sunday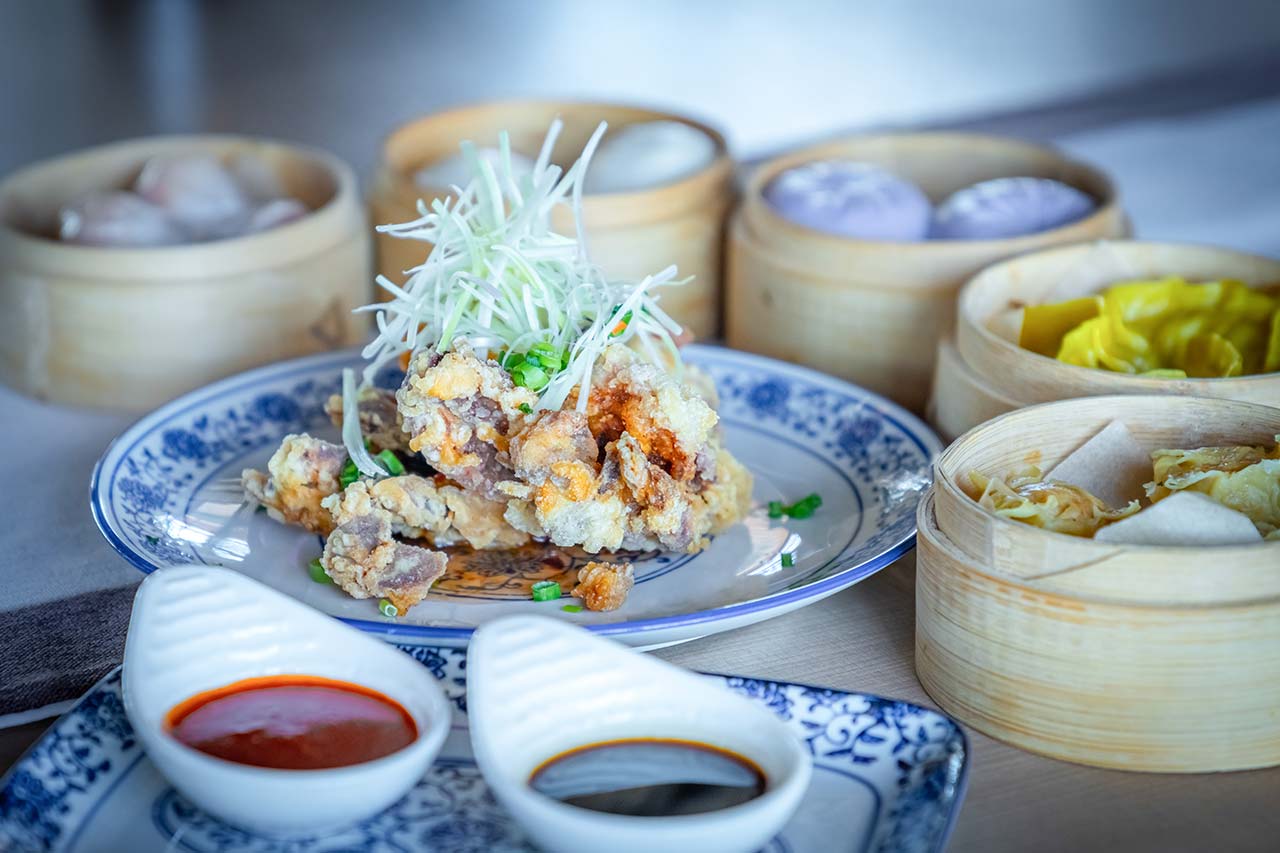 Experience traditional Thai cuisine served with a creative modern twist. At Kinkao we showcase the very best of Thailand's varied culinary cultures using only the freshest and most delicious ingredients. Abundant choice defines the full-service menu for an exquisite, casual and comfortable dining experience.
Lunch: 12:30 PM - 03:00 PM
Dinner: 06:30 PM - 10:30 PM
Closed on Wednesday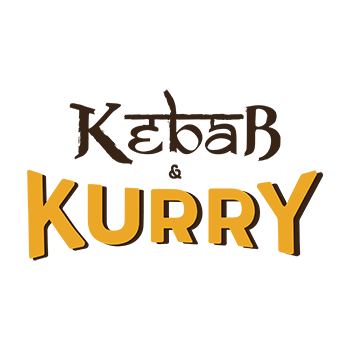 The colours and vibrancy of Indian cuisine are an essential part of your Indian Ocean experience, and this chic and casual grill has among its offerings the famous Tandoori Kebab. Succulent and bursting with flavour, it perfectly complements the full, traditional curry menu.
Lunch: 12:30 PM - 03:00 PM
Dinner: 06:30 PM - 10:30 PM
Closed on Monday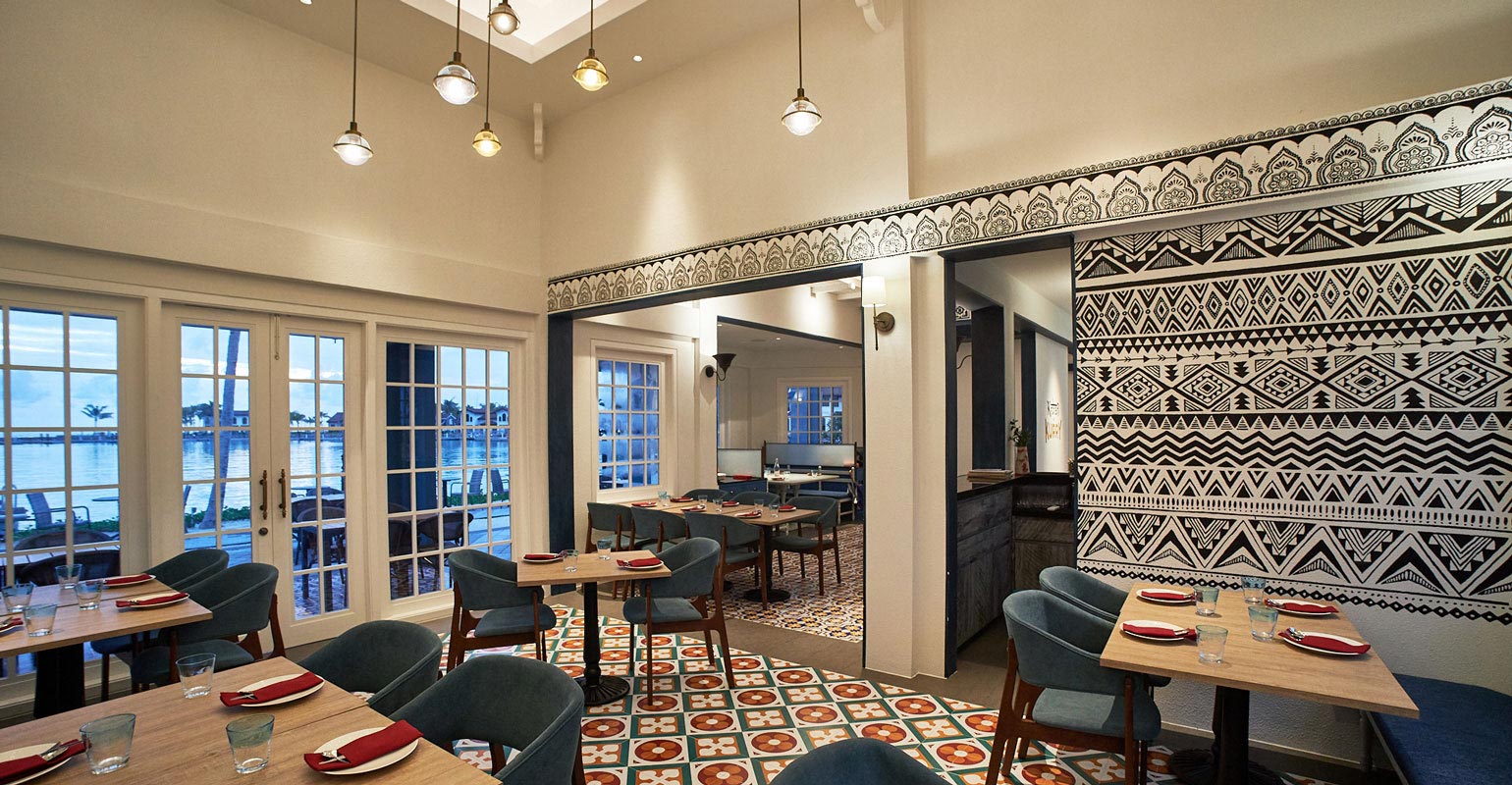 A unique grill oven created by Chef Dharshan Munidasa, firing at 750 Celsius, creates the Best Steak Ever, using Westholme Australian Wagyu Steak.
Lunch: 12:00 PM - 03:00 PM
Dinner: 05:30 PM - 11:00 PM
Open Daily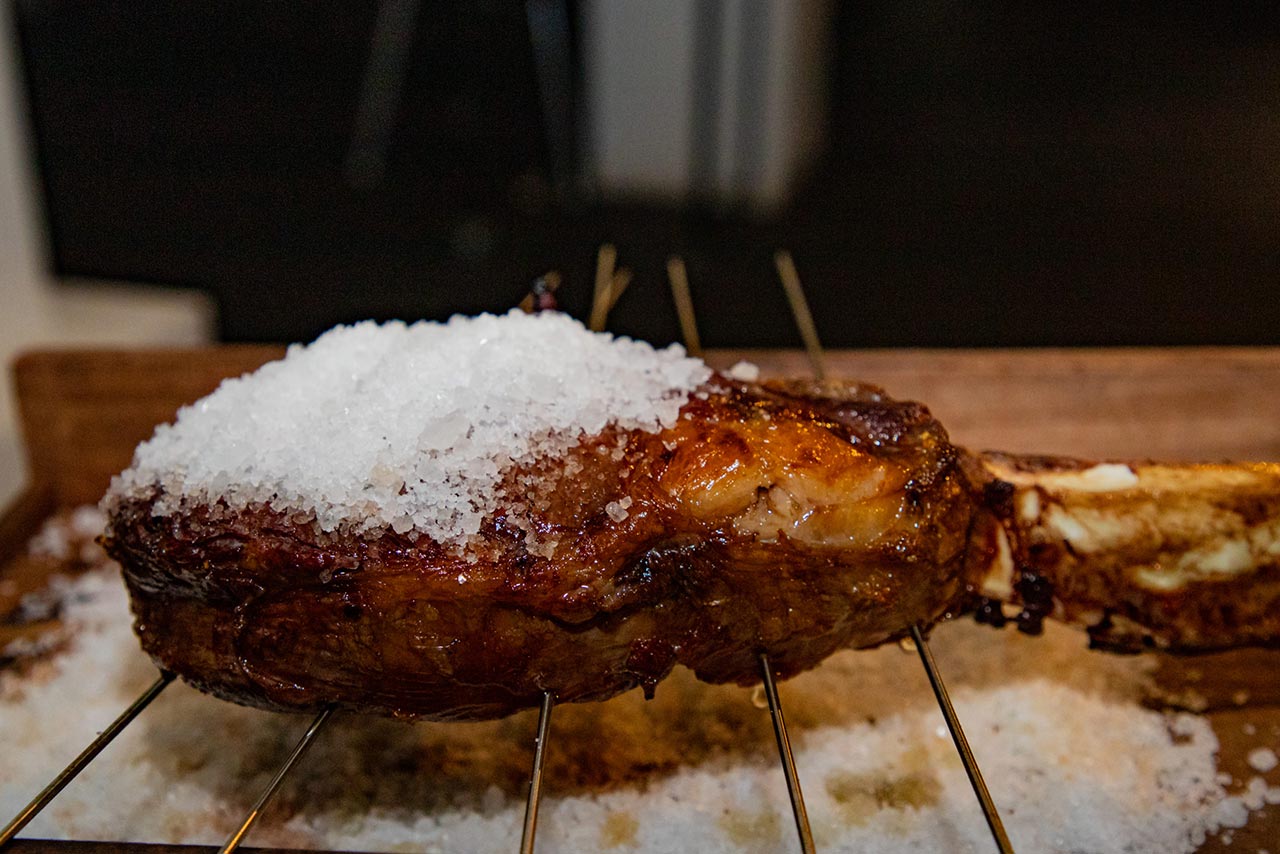 From folklore passed down through generations in the islands of the Maldives, is the tale of Dhon-Hiyala and Alifulhu. The star-crossed lovers that fought desperately to be with each other, never to be thwarted by the jealousy and envy of the king.
Afternoon Tea 04:30 PM - 05:30 PM
Dinner 06:00 PM to 10:30 PM
Open Daily
Delight in "Your Favourite Submore Taste". Freshly prepared subs and sandwiches, handmade to order. The perfect place for a casual lunch, offering specials such as the chilli chicken submarine and tuna melt, top it off with our home cooked fries and a delicious side. Available for take away or delivery.
11:00 AM – 11:00 PM
Open Daily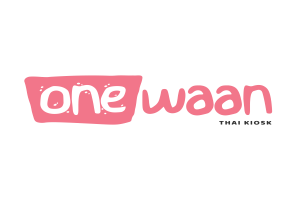 One Waan, which means "good memory" in Thai. One Waan is a small, stand-alone booth typically placed in high-traffic areas for business purposes, which is an extension of Kinkao – Thai Bistro, a celebration of senses in a Thai culinary theatre that offers an array of experiences with several selections of Thai beverages and snacks e.g. – iced frappe, iced tea, Thai tea/pendant custard, popcorns, ready to eat snacks and many more – take along while visiting The Marina    It is not perceived as just another kiosk, but rather as an innovative Thai concept, evoking thoughts of a modern sophisticated refreshing dining  experience of Maldives
11:00 AM - 09:00 PM
Closed on Wednesday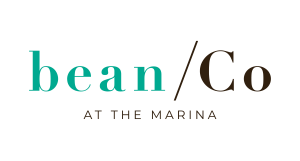 The first Maldivians did not leave any archaeological remains. Their buildings were built of wood, palm fronds and other perishable materials, which were left behind by the seafarers, seasonally sailing across the Indian Ocean to trade with neighboring countries. The CROSSROADS concept is inspired by the unique history and identity of the Maldives as the principle crossroads of the world. A singular location where traders, explorers and settlers from every corner of the globe have historically come together – a place Where Cultures Meet.
10:00 AM to 12:00 AM
Open Daily
Spa
A WORLD OF
TRANQUILITY
Embrace an extraordinary new level of relaxation at your choice of distinct holistic wellness destinations. Choose from blissful therapies, massages and experiences delivered by expert therapists for ultimate pampering in paradise.

At Lèn Be Well, wellbeing is considered a state of mind and is centred around feeling happy. Lèn Be Well aims to change a singular experience into an epic storyline that brings happiness and joy to all who visit by offering select services, treatments, activities and gastronomic treats that enchant the senses and soothe the soul. Our treatments seek to inspire you according to your mood and frame of mind. Lèn Be Well's creative approach focuses on treating all five senses through five key mood elements: Adventure, Relax, Family, Culture and Romance, which are represented throughout the resorts and the CROSSSROADS destination.
Open Daily 10:00AM – 8:00PM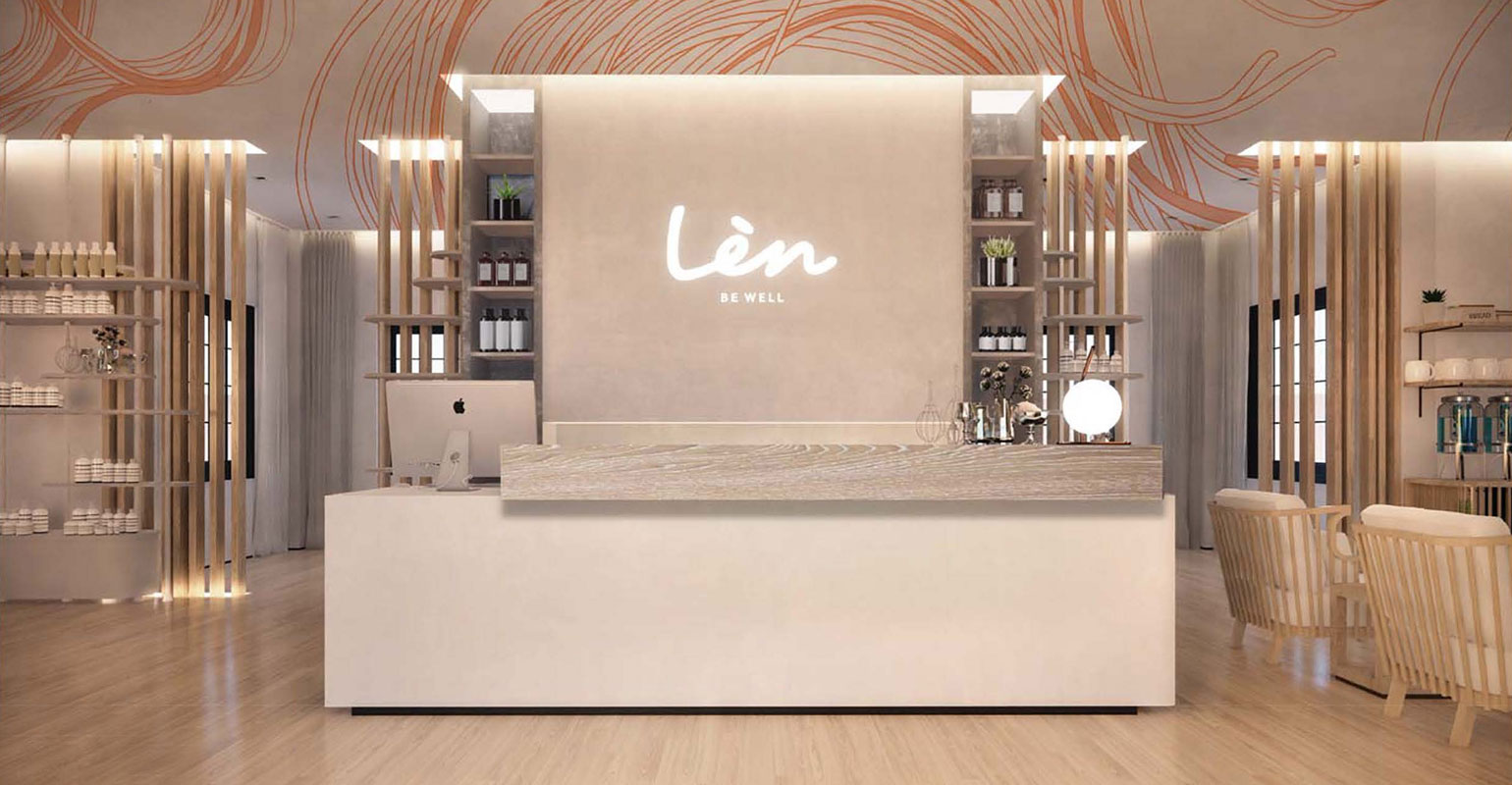 Rock Spa® is where music and magic come together; a harmonic symphony of relaxation and treatment for the body and soul. In the mood for a little R&R? We've got you covered—literally. Our Rock Spa® puts a musical twist on classic head to toe treatments.
Book a single blissful service or take the day to treat yourself. Whether you prefer getting pampered with friends, your partner, or by yourself, we offer a variety of treatments and spa packages that take luxury to the next level.
Open Daily 10:30AM – 10:30PM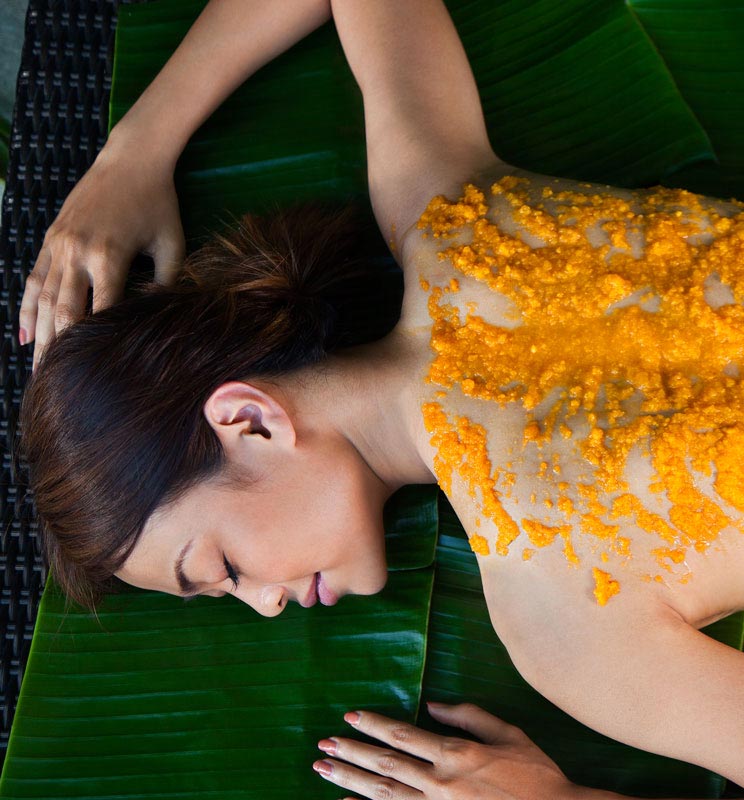 Activities
INCREDIBLE
DISCOVERIES
Explore the unique cultural and historical identity of this incredible exotic setting, teeming with life. Learn about the wonders of The Maldives at our discovery centres, dive into aquatic adventures and let the little ones loose at the Kids Club.
Shopping
RETAIL THERAPY
ON THE AVENUE
A carefully curated selection of unique and exclusive brands awaits at The Marina. Stroll the avenue to browse the world's premium shopping outlets, featuring fashion-forward clothing, accessories, beauty products, souvenirs and luxury items.
The Rock Shop® is packed with a diverse collection of clothing, accessories, collectible pins, and music inspired souvenirs, as well as the globally recognised Hard Rock Cafe T-Shirts. Expect a truly original experience as no two of our stores are exactly the same, browse through music memorabilia, VIP offerings and Indian Ocean treasures. Own it like the legend you were born to be.
Open Daily 12PM - Midnight /
Closed On Tuesday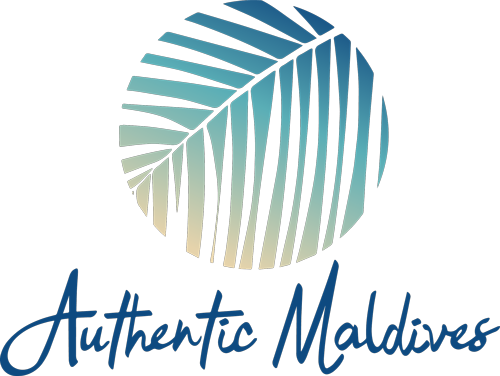 Authentic Maldives – Authentic Maldives is an initiative of the Ministry of Economic Development to promote genuine local products, which is being operationalized through the Business Center Corporation. The initiative was introduced in January 2020 with a vision to identify and nurture the most remarkable creative entrepreneurs in the country, help them embellish their craft and expose their talent to the global marketplace.
Opening hours: 12:00 PM – 11:00 PM (Open Daily)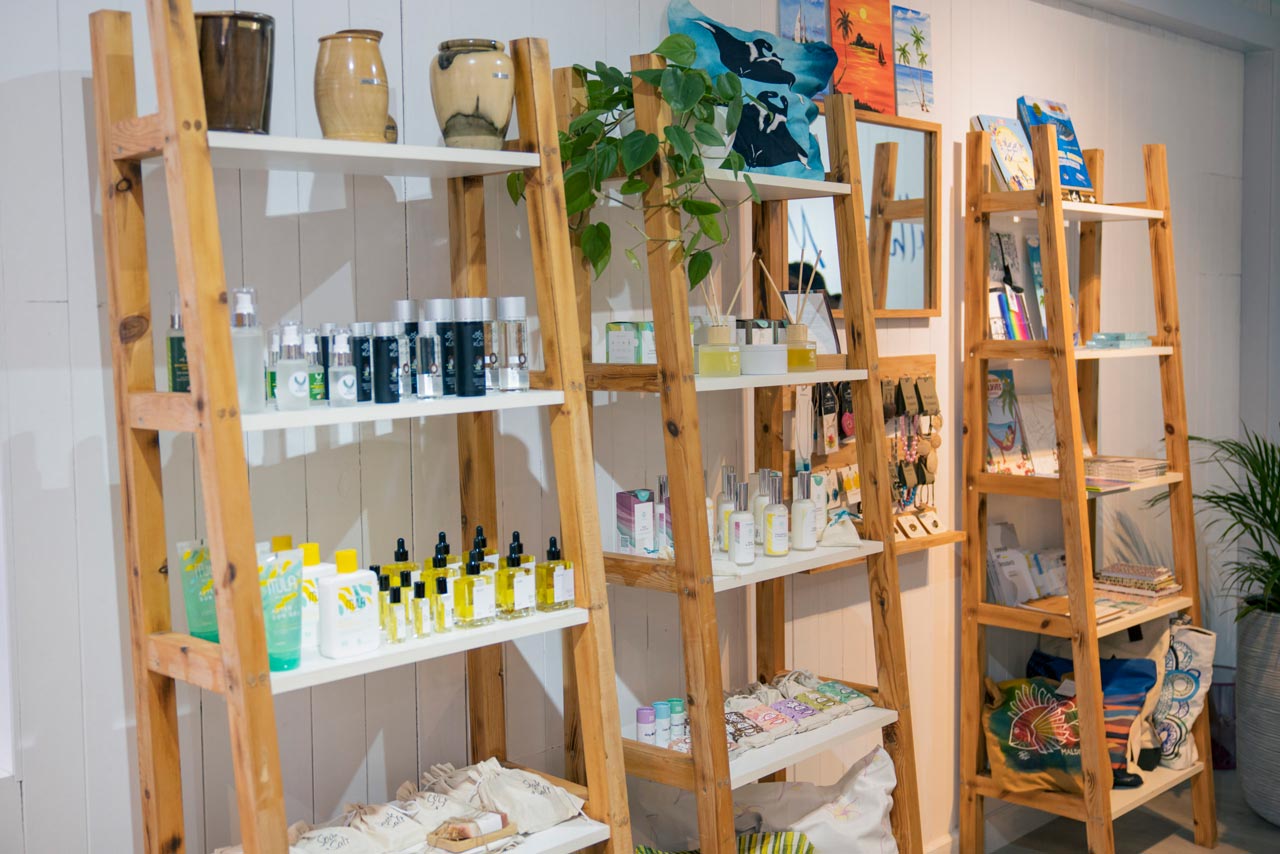 Home of the world's most timeless luxurious jewellery from wedding and engagement rings to bracelets, necklaces all crafted in a creative and contemporary design from unusual and beautiful precious stones.
Opened Daily
11:00 AM - 11:00 PM
An exclusive lifestyle beach boutique featuring all the latest women's beachwear and casualwear from some of the world's top designer brands. A luxury retail experience catering to the needs of all travellers to the tropics, it is also the perfect place to purchase your memorable souvenirs and gifts.
Opening hours: 10.00 AM – 11.00 PM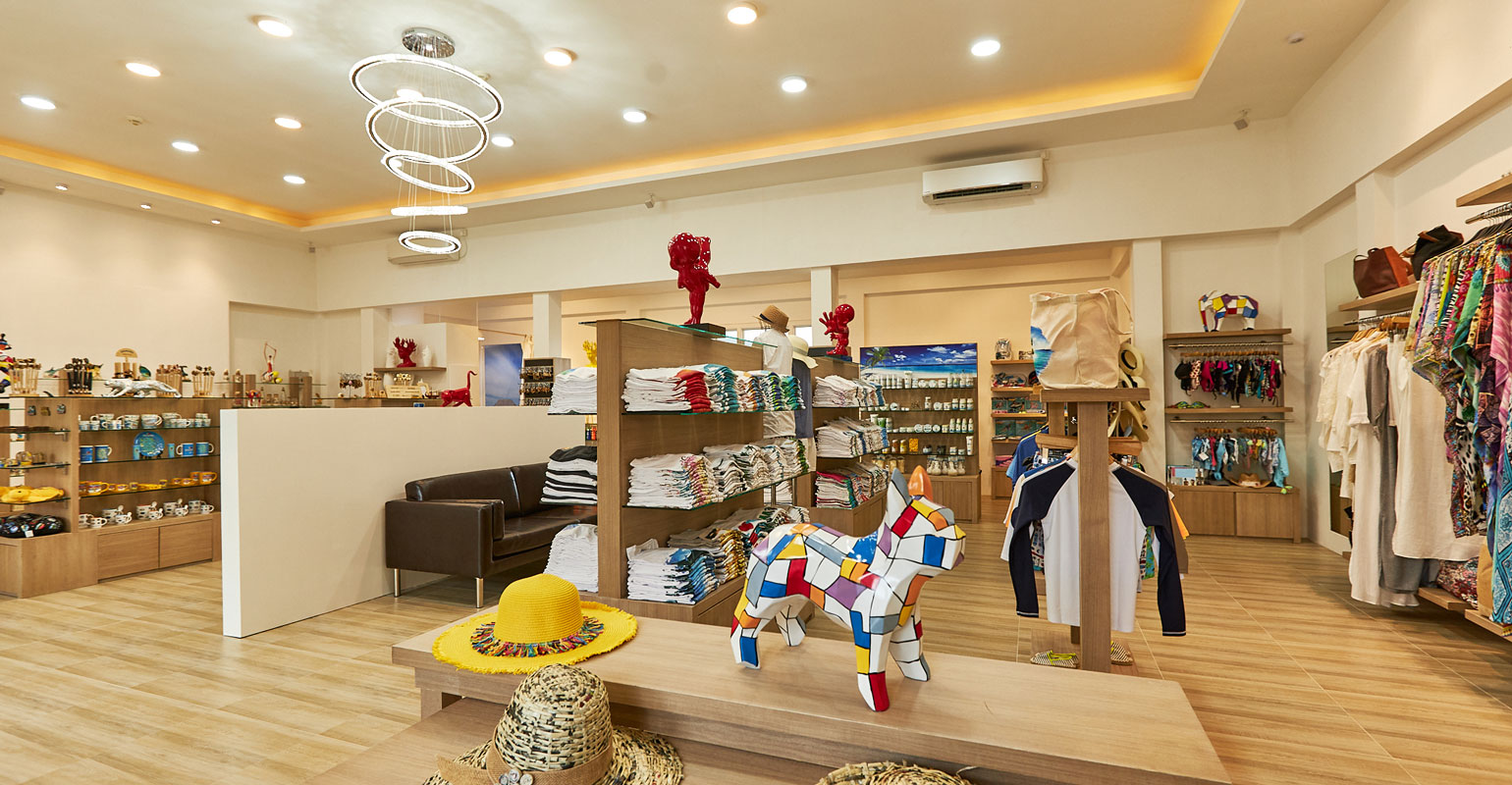 Sky Studio offers an all encompassing service to help you document and capture your most cherished moments through videos and photographs that are guaranteed to bring you joy. Our expertise span weddings, portraits and aerial shoots. For a picture-perfect experience, we also provide stylists, wardrobe hires and photo printing services.
Opened Daily
Opening hours: 09.00 AM – 06.00 PM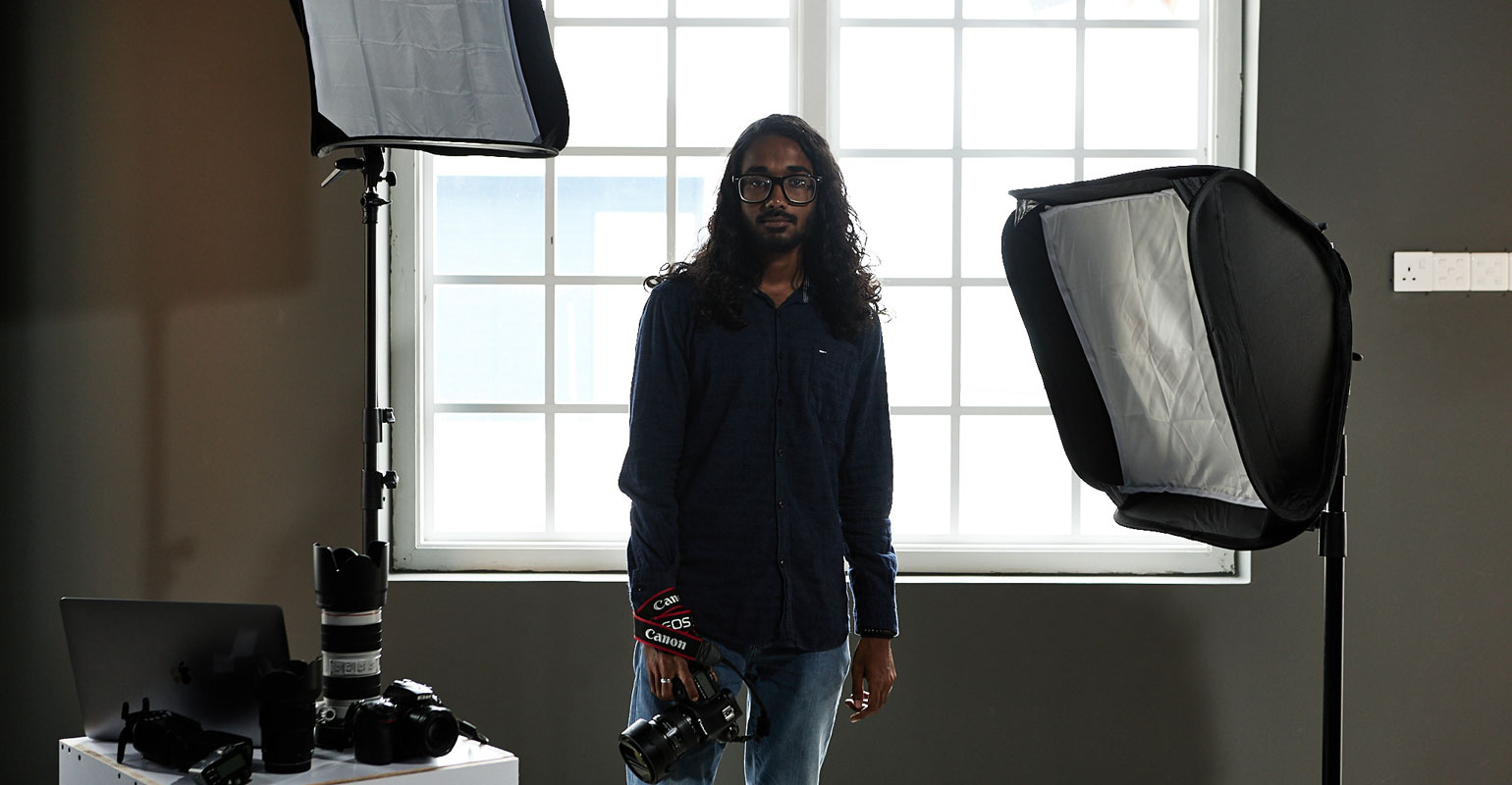 Araaby offers everything you need for your holiday supplies, as well as a number of treats you did not even know you needed yet! A friendly and convenient one-stop shop for a whole range of high-end products such as confectionery, beverages, toiletries and so much more. Your new local store in a home away from home.
Opened Daily : 11.00 AM – 11.00 PM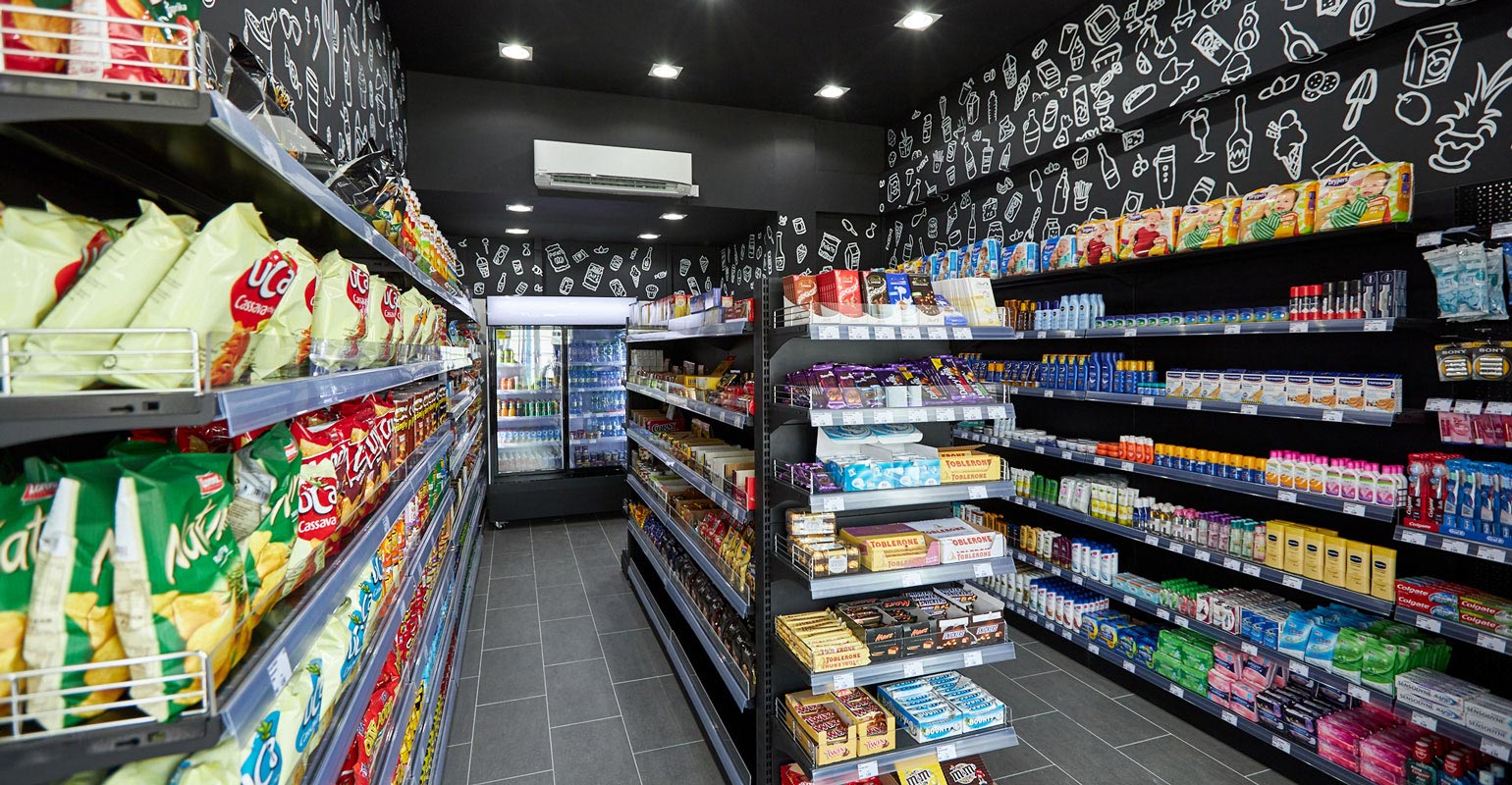 By day, the Island Lounge is the ultimate chillout zone to relax and get out of the sun, and by night, it is transformed into an alluring night spot for partying the night away – riviera style. Featuring live musical performances, DJs and special cultural events, it is one of the Maldives most iconic hangouts. A selection of fine cocktails, signature and of course, an extensive choice of premium hookah flavours further make this the place to be.
Opened Daily: 4:00 PM – 2:30 AM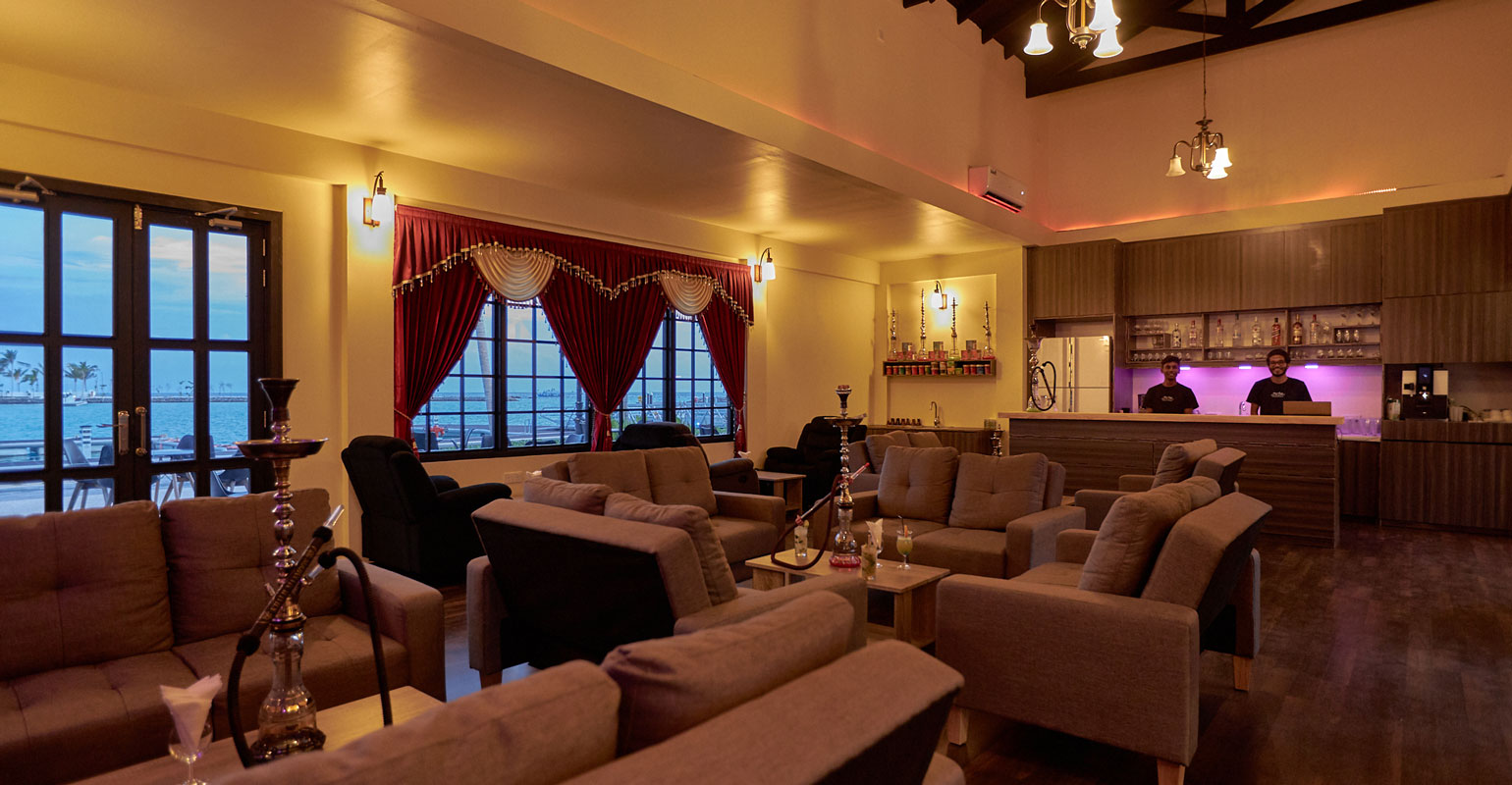 Surf dudes and surf chicks look no further than Rip Curl, the world's ultimate lifestyle store for all things surfing. Stocking everything you need from the perfect holiday apparel to the very latest in sports technology, including waterproof bags, watches, towels, and their own iconic, trademark merchandise, this famous brand outlet is an unmissable destination for all lovers of the beach and adventurous water-sports.
Opened Daily : 10:00 AM – 10:00 PM
OKEAN MARINA located at The Marina Crossroads. It is a fashion boutique shop with variety of products & general goods which are most convenient for a traveler. Open Daily 11:00-23:00 Located At Maritime Plaza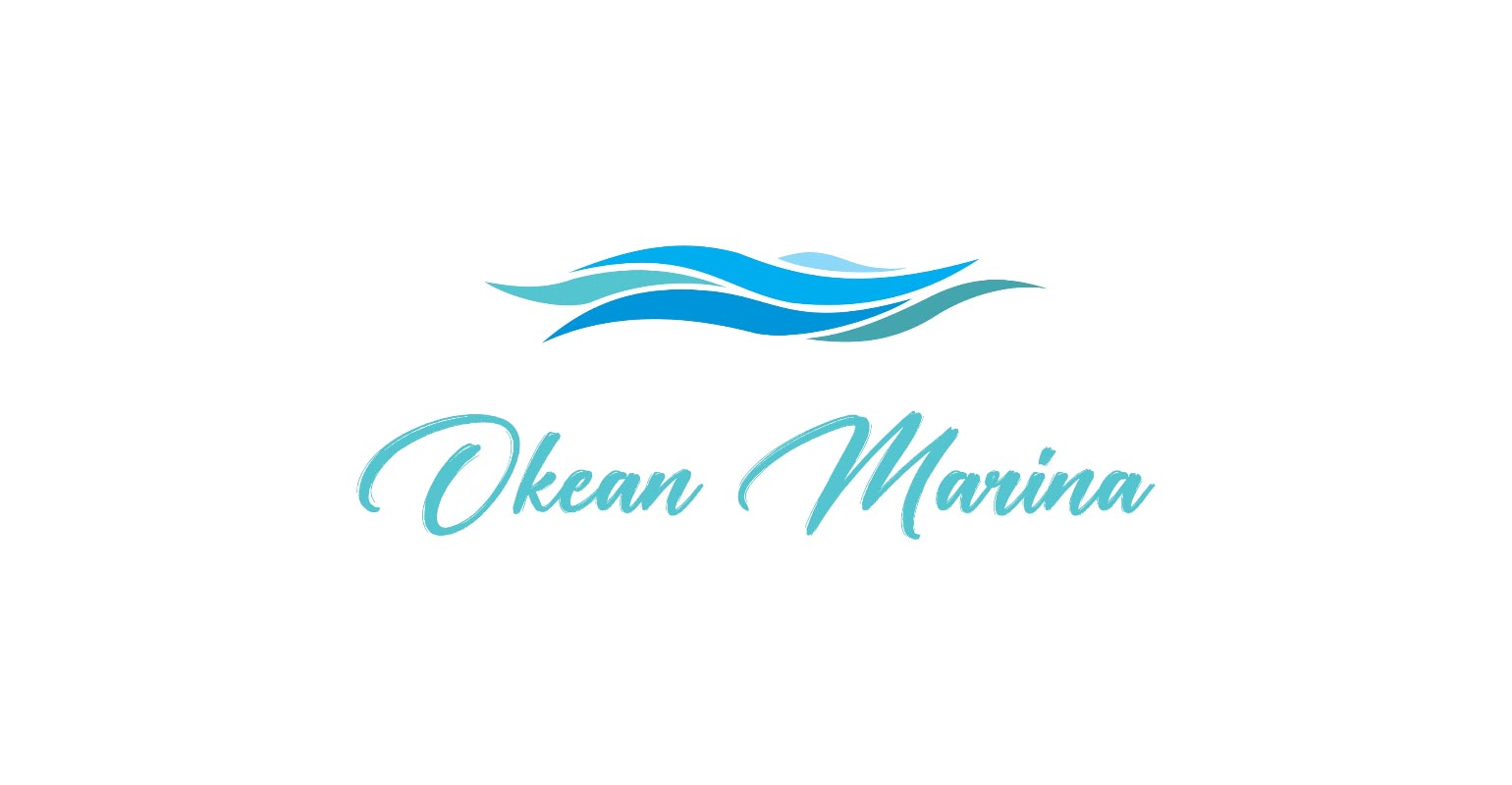 OCC Express
Original tobacco Company aims to provide their wide range collection of vapes, Filters, Flavors and cigarettes.
Opened Daily : 11:00 AM – 11:00 PM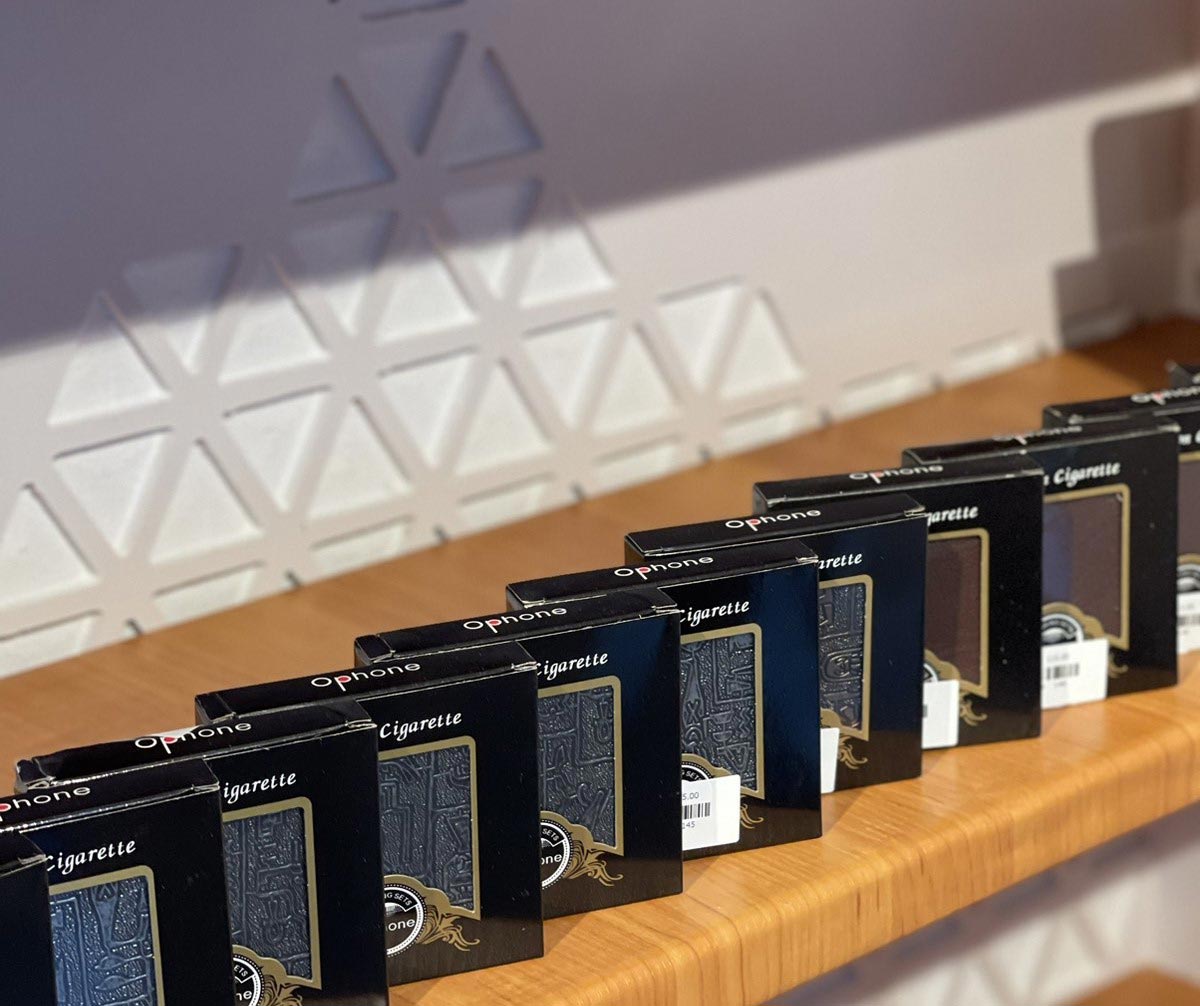 Marina
THE GATEWAY TO
THE INDIAN OCEAN
Explore The Marina @ CROSSROADS to charter spectacular cruises, and discover Yacht Marina @ CROSSROADS with its 60-berth quay. Unforgettable voyages await at the oceanfront hub of your unique lifestyle destination.
360˚ of Happenings
Presenting the magnificent, prestigious marina, the first and largest of its kind in the Maldives. This enchanting hub of activity is where you can pioneer a voyage to explore the wonders of the beautiful and mysterious Indian Ocean. The Marina @ CROSSROADS offers an array of chartered cruises to see some of the exotic marine wildlife and colourful coral reefs that set the Maldives apart as an extraordinary natural paradise. Enjoy a fun filled family adventure, the breath-taking sunset over the glittering waters, or indulge in a private romantic lunch on a castaway sandbank in the middle of the ocean.
Welcome to the Yacht Marina by Jalboot @ CROSSROADS Maldives, a stunning jewel that offers safe harbor for those cruising the great Indian Ocean. The perfect locale to begin an exciting holiday experience.
Entering our Marina, you will discover a 360 degrees of happenings. Offering an impressive 60 berth quay, complete with world-class facilities, the Yacht Marina by Jalboot @ CROSSROADS is the ideal haven to weigh anchor. Catering for vessels from 10 to 70 metres, this is the ultima explorer's paradise.
A true waterfront township, The Maldives Riviera.
Email address: yachtmarina@jalbootmaldives.mv